Maybe Steve Martin is all set to put his banjo away.
The Emmy and Grammy-winning artist said recently in an interview that following "Only Murders in the Building," the Hulu real-crime parody he co-created, he would "work a bit less."
"I will not look for others once this television program is over. I'm not going to look for other movies. I refuse to appear in cameos. This is it, strangely," Martin told The Hollywood Reporter.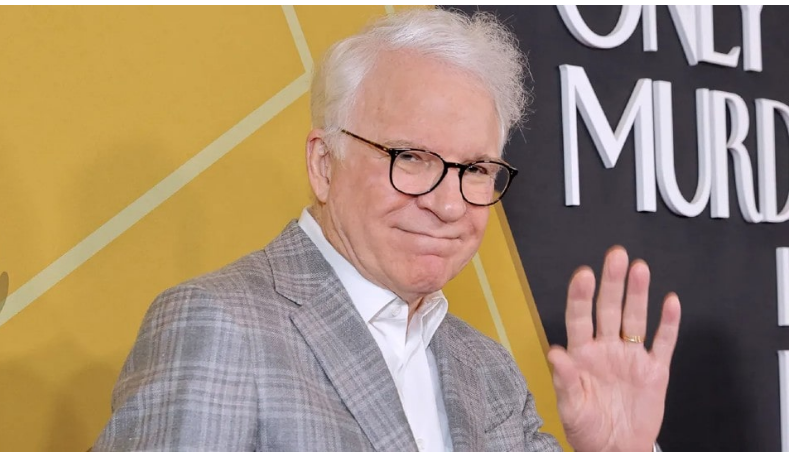 "I have no interest in retiring," he told the publication. "I'm not. I would, however, work a little less. Maybe."
Martin asserted that he would be able to spend more time with his wife, author Anne Stringfield, and their daughter, age 9, if he reduced his professional commitments.
"I have a wonderful family life," he remarked. "I'm no longer willing to relocate to shoot a film. I'm not supposed to disappear for three months."
One of the great Renaissance men of contemporary entertainment, Martin is thus revered. He is a comedian, actor, author, and playwright, and he has made 15 appearances on "Saturday Night Live." He has won five Grammys, is a skilled banjo player, and still performs all over the country.
He has started to cut back on the number of Hollywood movies in which he has appeared in recent years. The performer's most recent full-length acting appearance was in Ang Lee's 2016 movie "Billy Lynn's Long Halftime Walk."
The next documentary by Oscar-winning director Morgan Neville, who previously produced Apple TV+ specials about Fred Rogers and famous chef Anthony Bourdain, will center on Martin's 60-year career. The project will be co-produced by A24, the renowned indie studio.
This year, Martin received three Emmy nominations for "Only Murders in the Building," including best comedy series, best comedy series writing, and best lead actor in a comedy series. The show's second season is coming to an end.
In "Only Murders," he plays a lonely Manhattanite who collaborates with a strange theatrical director (Martin Short) and a sarcastic millennial (Selena Gomez) to record a podcast about a string of murders that occurred in their opulent apartment building.
In an interview with The Hollywood Reporter, the prolific and well-liked singer struck a modest tone: "There's a point in your career when people are longing to see you," he said. "In my personal life, I need to show up now more than ever."