When you stop to think about it, you realize that no matter what we do, there is never enough "thank you" to express to the men and women in the military who give their lives in service to our nation. Not only do they risk their lives, but they also abandon their loved ones.
Both the deceased and those who remain at home and wait for their loved ones to return safely must find it difficult to be away from home.
Bridget Stevens is a military wife who is all too familiar with the experience.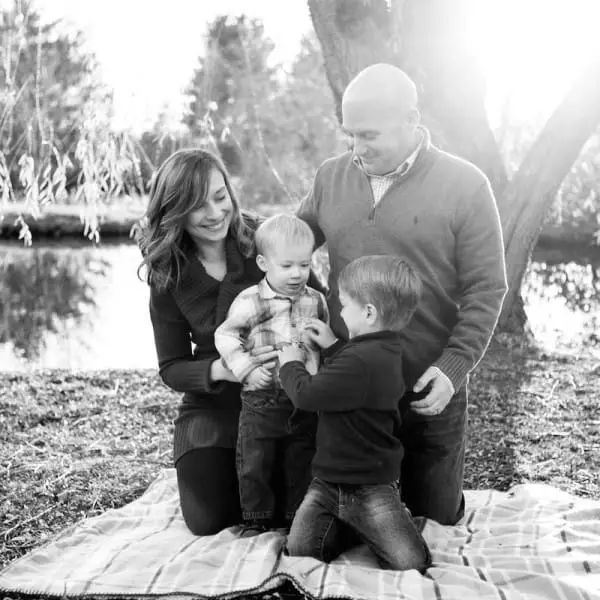 Your heart will be warmed by this woman's tale even if it takes place during a bitter Pennsylvania winter.
Bridget got into some difficulty one day. Outside, it was bitterly cold, and the house's heating stopped functioning. Even though she was strapped for cash, she had to call Betlyn's Heating and Cooling to remedy the issue right away or her kids may freeze.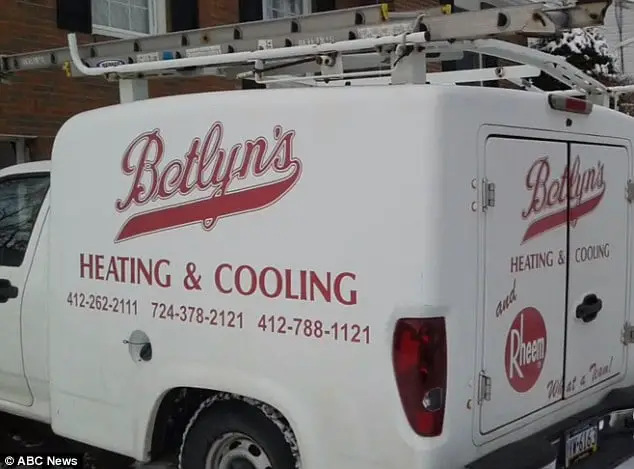 They provided her instructions on how to attempt a DIY remedy, but when they learned the issue was more serious, the owner, Paul, informed Bridget that he would be traveling to her house to identify and address the issue.
When he got there, Bridget explained to him that usually her husband fixes things around the house, but this time he wasn't present to fix the issue. Bridget was left alone to take care of the house and their children while Jack was out on duty.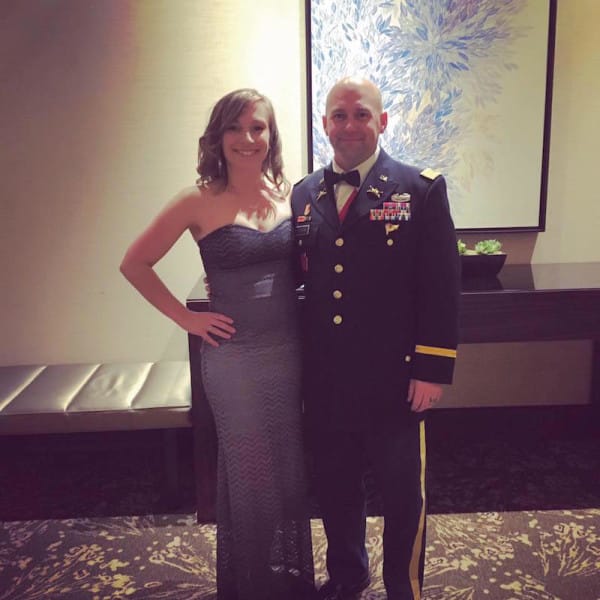 After resolving the problem expertly, Paul gave Bridget the bill. She accepted it and read something that left her feeling overwhelmed as she waited to learn how much this would cost her.
The bill read, "No heat evening call. Deployment discount $1.00."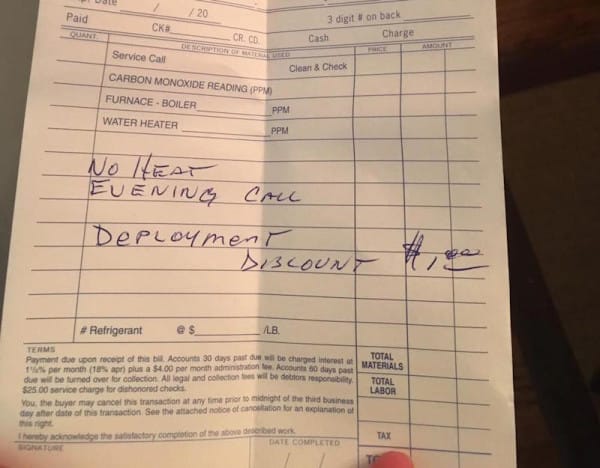 Paul did it as a way of appreciating her husband's military service.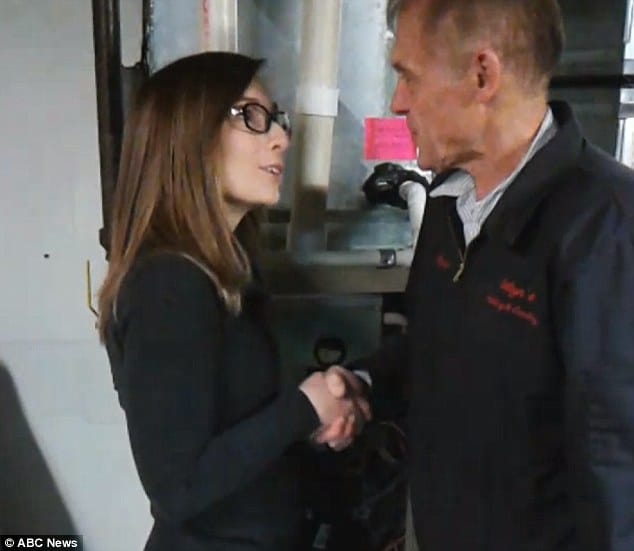 Bridget decided to post about the entire encounter on her Facebook page since she was moved by it.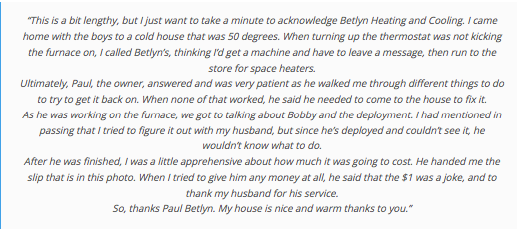 We are grateful that Paul understood how to respect a war veteran's sacrifice for his country.
To show our gratitude for everything our heroes do for the rest of us, we should always try to support their families.
Please SHARE this article with your family and friends on Facebook.