Zack and Autumn Carver were ecstatic to have their third child in 2021 and were overcome with pleasure.
They had no idea how agonizing their son's birth would be.
When Autumn, a mother from Indiana who had an emergency c-section while in the hospital with COVID-19, was able to hold her baby boy for the first time in more than seven weeks, she made headlines.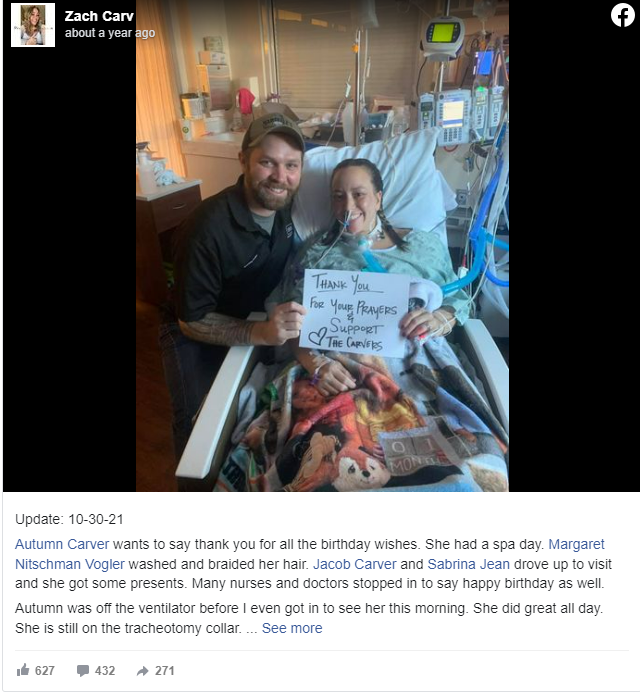 On October 19 of the following year, 2021, Autumn Carver, 34, held her baby Huxley for the first time in the same hospital in Indiana where she had given birth to him on August 27 through emergency C-section at 33 weeks' gestation.
Both the 34-year-old pregnant woman's husband Zach and their COVID tests were positive in August. Zach had a temperature, but Autumn needed to be put on a ventilator because of lung problems.
She was airlifted to Methodist Hospital, where she gave birth to Huxley Carver, her first son and third child. Huxley spent ten days in the hospital, but Autumn was given life support.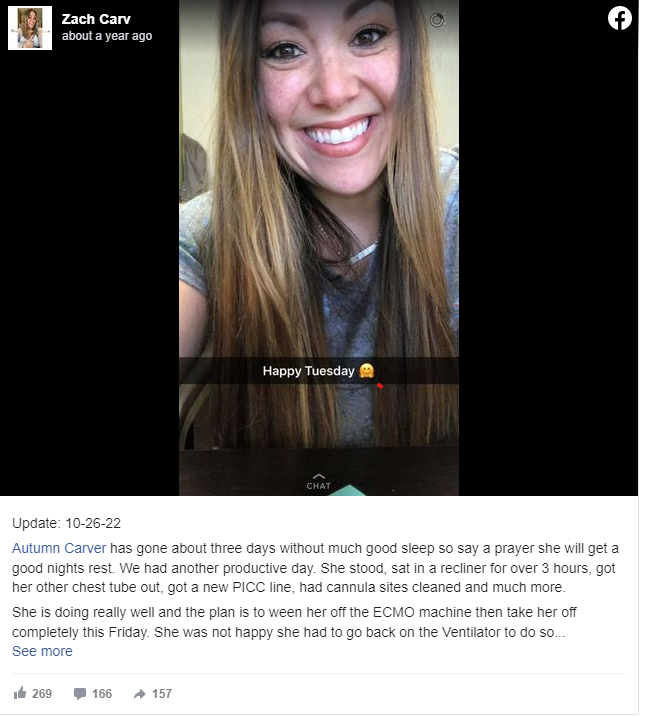 Autumn fought valiantly, though, and over two months later she was able to embrace her unborn child for the first time.
"It was very emotional, for myself and of course her parents and of course for Autumn," her husband, Zach Carver, told Good Morning America. "It's why she is fighting so hard, so she can get home to our kids."
Her husband praised his wife as the most kind and loving individual who had the ability to make everyone happy.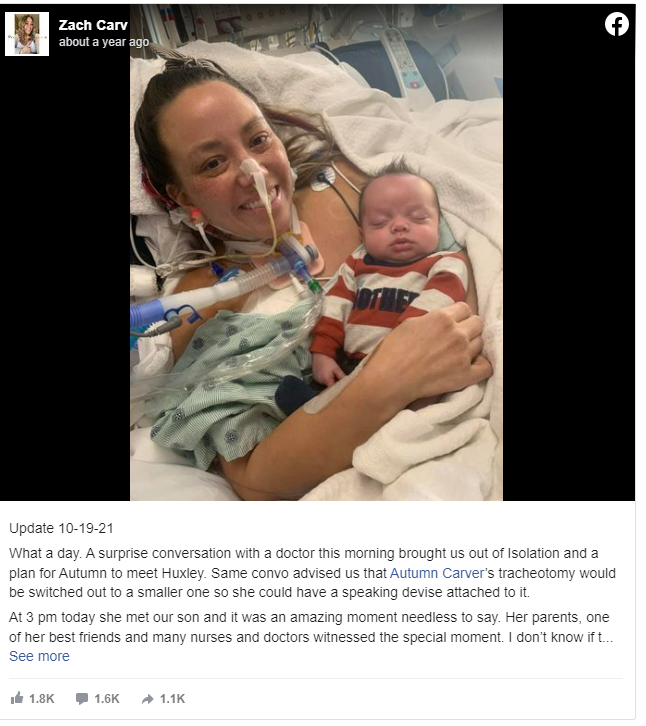 "At 3 pm today she met our son and it was an amazing moment needless to say. Her parents, one of her best friends and many nurses and doctors witnessed the special moment. I don't know if there was a dry eye in the area. Later this afternoon I got to hear Autumn say 'I love Zach'. What an amazing day.
"We have a long way to go, but a good day through this was much needed. Autumn says thank you for all the prayers and support along the way. God bless you."
The three-parent mother was then transferred to Northwestern Memorial Hospital in Chicago. She might eventually need a lung transplant because of how bad her lungs are currently doing.
On Nov. 17 Zach posted an update on his wife's condition saying: "She is getting stronger and able to walk around our room without a walker more and more.
"We went from she's going to die, to she's going to need a full lung transplant to she's going to go home," he said. "It's an absolute miracle."
It really is a miracle and shows the strength of this mom to recover so she can be there for her kids; I'm so glad this supermom is recovering.