Len Goodman, a long-time judge on Strictly Come Dancing and Dancing with the Stars, has passed away. He was 78.
Jackie Gill, his agent, stated that Goodman "passed away peacefully" on Saturday evening.
"Len died on Saturday evening surrounded by his family in a hospice in Kent. He has bone cancer. He kept his sense of humour throughout his illness and was a 'true gentleman,'" his manager said in a statement Monday, according to Good Morning America.
Goodman left his position as top judge of DWTS in November 2022 after serving for 31 seasons.
"I've been with the show since it started in 2005 and it has been a huge pleasure to be a part of such a wonderful show," he said at the time.
He added he was looking forward to spending more time with his family "back in Britain."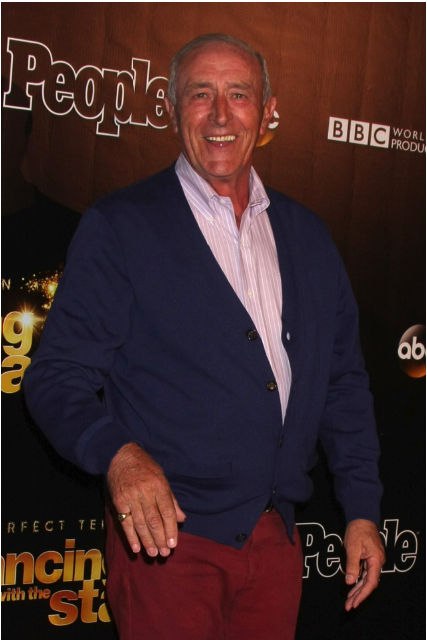 It is widely acknowledged that the former professional ballroom dancer and British champion rekindled interest in the sport on both sides of the Atlantic.
Before going to the US version of Strictly Come Dancing, DWTS, where he served as head judge until his retirement in November 2022, he appeared as the top judge on the show for 12 seasons after it made its BBC debut in 2004.
Many people associated to each dancing competition expressed their sincere sympathies after learning of his passing.
A colleague judge, Carrie Ann Inaba, called Goodman, "A Dancer. A teacher. A refined gentleman. A wonderful storyteller. A special soul. A mentor. A family man. And… A treasured friend."
"Saying goodbye at the end of last season broke my heart. But today's news has shattered it all over again. I can't believe that you're gone," she added in the caption of a video montage shared on Instagram.
Kym Johnson-Herjavec, a professional dancer who performed on the show from 2006 to 2015, likewise expressed her sorrow over the passing of a "class act."
"Heavens gates are covered in 10 paddles and mirror balls today. Nothing made you feel better than getting a 10 from Len. He was a class act with a cheeky grin and quick wit. You will be so missed. Rest In Peace sweet Len."
Former DWTS presenter Tom Bergeron paid Goodman a brief but heartfelt homage.
"A Good Man, indeed.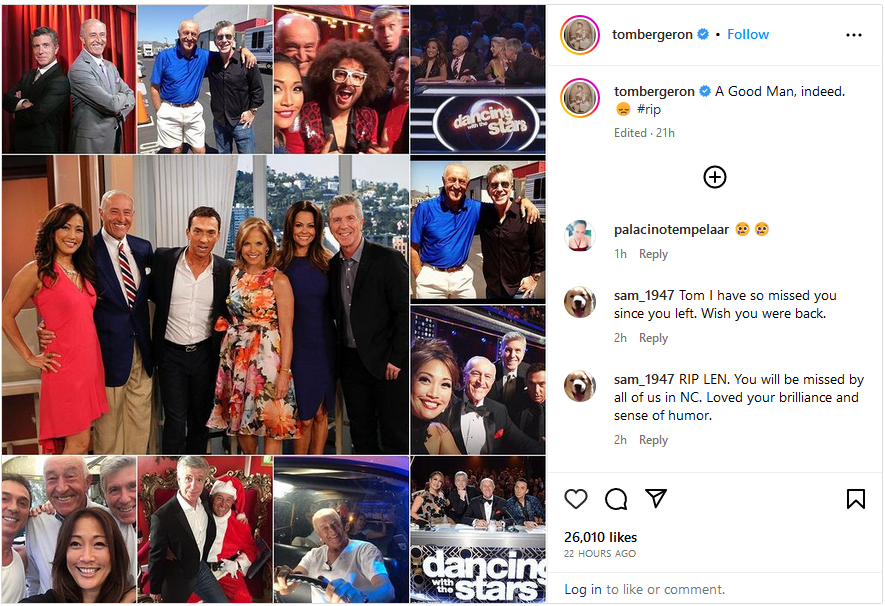 Tim Davie, the head of the BBC, described Goodman as "a wonderful, warm entertainer who was adored by millions. He appealed to all ages and felt like a member of everyone's family. Len was at the very heart of Strictly's success. He will be hugely missed by the public and his many friends and family."
Len, have a good night. A true legend, you were. Thanks for all the memories.