Wayne Martin, who already had the nice house and yard, decided to embark on a large-scale project that would elevate his home to new heights. So, ironically, he started digging a hole. At first, his neighbors thought he had lost the plot; but soon they realized he had an incredible plan for the property. He dug an enormous hole and what he did with it was one of the most ambitious projects ever!
But it wasn't water that was destined for this hole. After Wayne had laid down some gravel, he introduced something that doesn't usually go into a pool build. Neighbors took notice as a huge 20-foot shipping container suddenly arrived on the property.
This is what it turned out like inside!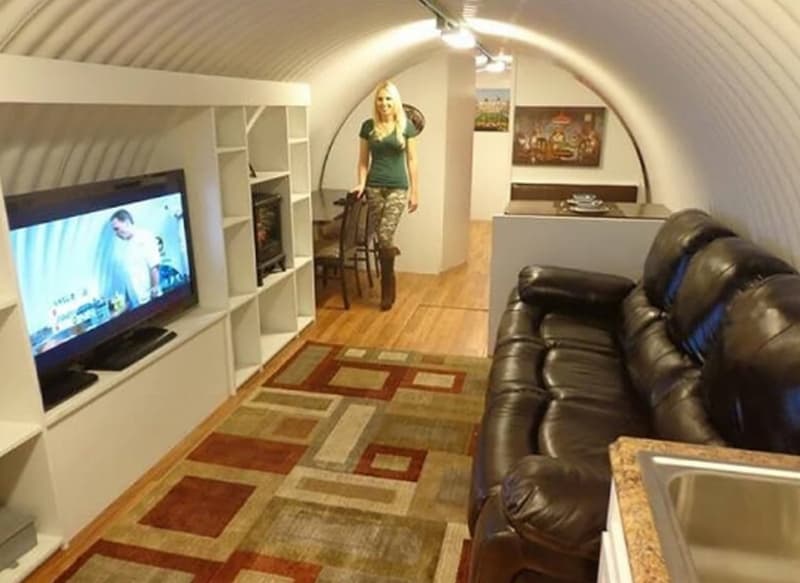 Their bunkers also include extras that are designed to bring in the home comforts. This is great for those not wanting to feel as if they are camping in an unfinished basement. Many of these customers are baby boomers who remember very well the threat of nuclear or missile attack. They want to be prepared if it happens again because they lived through it before.