The actor Sir Michael Gambon has died aged 82, his family has said.
He was best known for playing Professor Albus Dumbledore in six of the eight Harry Potter films.
The Dublin-born star worked in TV, film, theatre and radio over his six-decade career. He won four Baftas.
His widow Lady Gambon and son Fergus said their "beloved husband and father" died peacefully in hospital with his family by his side, following a bout of pneumonia.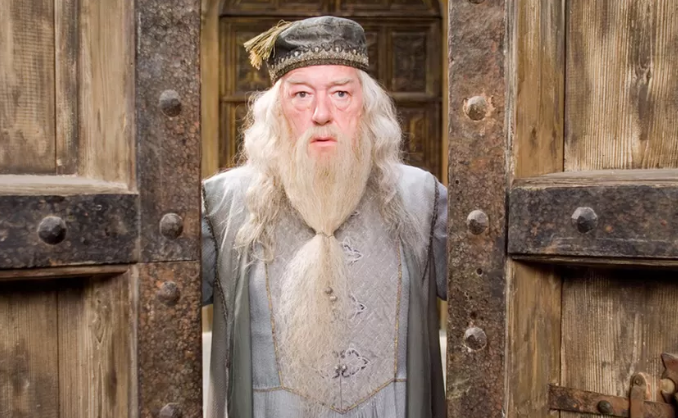 Sir Michael's family had moved to London when he was a child but he made his very first stage performance in Ireland, in a production of Othello in Dublin in 1962.
His career took off when he became one the original members of Laurence Olivier's National Theatre acting company in London. He went on to win three Olivier awards for performances in National Theatre productions.
'Magnificent trickster'
He played French detective Jules Maigret in ITV series Maigret and was also known for his role as Philip Marlow in Dennis Potter's The Singing Detective on the BBC.
Sir Michael took on the role of Dumbledore – headmaster of wizarding school Hogwarts – in the hit Harry Potter series, based on JK Rowling's novels, after the death of Richard Harris in 2003.
Fiona Shaw, who played Petunia Dursley in the films, told BBC Radio 4's The World at One: "He varied his career remarkably and never judged what he was doing, he just played."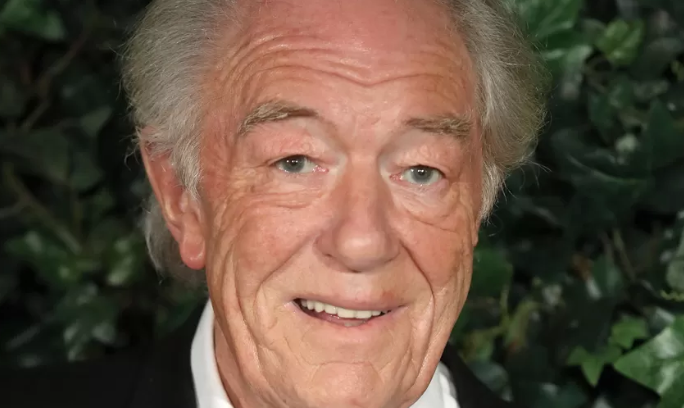 She said she would always think of him "as a trickster, just a brilliant, magnificent trickster", adding: "With text, there was nothing like him. He could do anything."
Jason Isaacs, who played Lucius Malfoy in the series, wrote on social media: "I learned what acting could be from Michael in The Singing Detective – complex, vulnerable and utterly human.
"The greatest thrill of being in the Potter films was that he knew my name and shared his fearless, filthy sense of fun with me."
Dame Eileen Atkins, a longstanding friend of Sir Michael, told BBC Radio 4's The World at One he was "a great actor, but he always pretended he didn't take it very seriously" and that he had amazing stage presence.
"He just had to walk on stage and he commanded the whole audience immediately," she said. "There was something very sweet about him, this huge man who could look very frightening – but there was something incredibly sweet inside Michael."
She added: "I will always remember that man."
'The Great Gambon'
His other film work includes the big screen adaptation of Dad's Army, Gosford Park and the King's Speech, in which he portrayed King George V, father of the stammering King George VI.
He was nominated for Emmy awards for his role as Mr Woodhouse in an adaptation of Jane Austen's Emma in 2010, and for playing President Lyndon B Johnson in Path to War in 2002. He also got a Tony nomination in 1997 for a role in David Hare play Skylight.
He was knighted for services to the entertainment industry in 1998. Although Irish-born, he had become a British citizen in his childhood.
The actor, known as "The Great Gambon" in acting circles, had last appeared on stage in 2012 in a London production of Samuel Beckett's play All That Fall.
Taoiseach (Irish prime minister) Leo Varadkar paid tribute, saying: "A great actor. Whether performing in Beckett, Dennis Potter or Harry Potter, he gave his all to every performance."