Patti LaBelle turned 79 this year and is still singing, acting, hustling, and looking for love. The Philly native suffers from a disease mainly invisible to those who do not have it themselves ― diabetes 2.
The "New Attitude" star's life changed the night she collapsed on stage in 1994. She assumed that it was from exhaustion due to excessive touring. A visit to the doctor's office told her otherwise.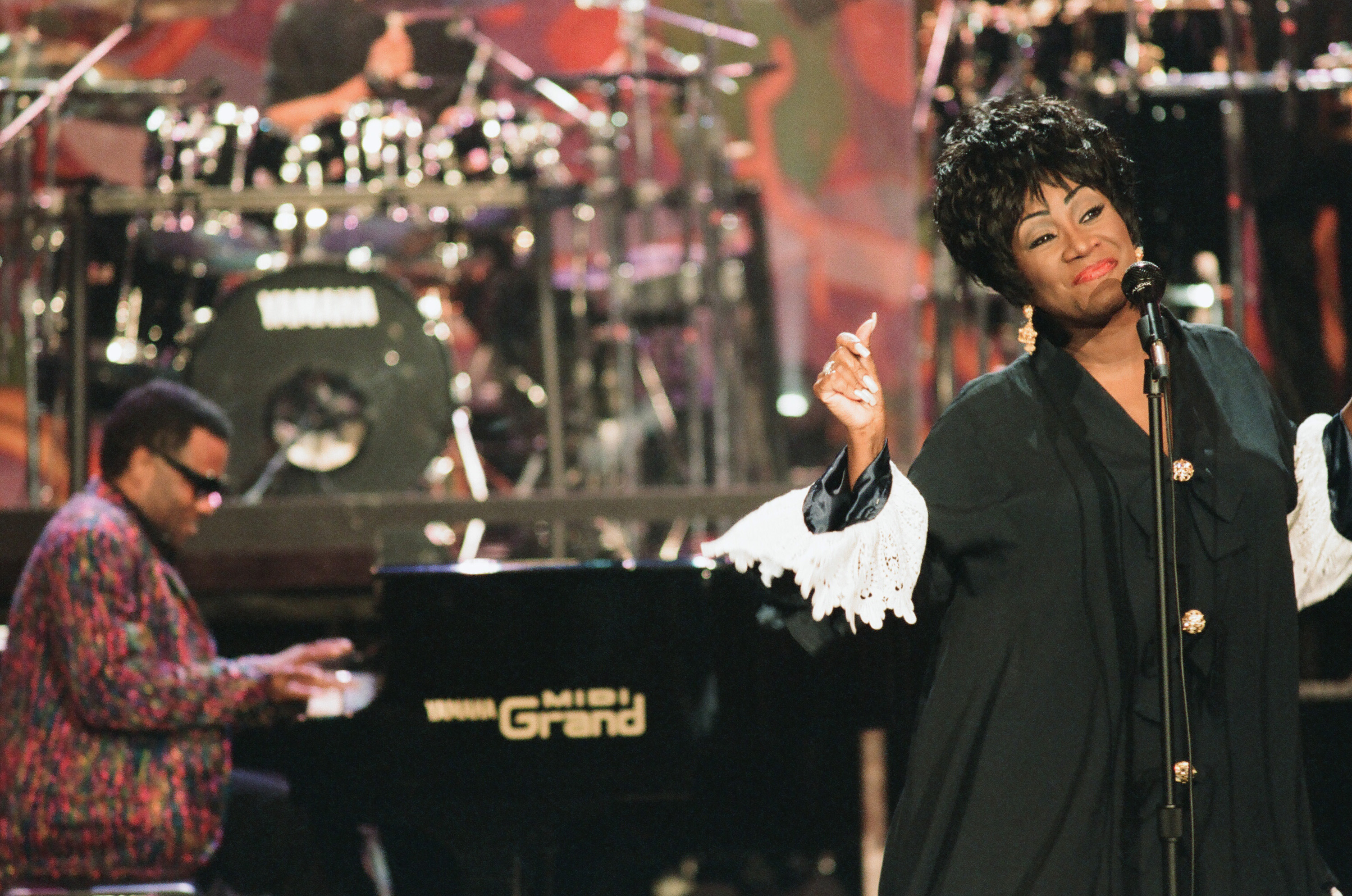 Patti LaBelle performs on "The Tonight Show with Jay Leno" on July 18, 1994. | Source: Getty Images
"I had no idea what was happening," she recalled in a 2023 essay, "but that night in the hospital, when I was diagnosed with Type 2 diabetes, my life was forever changed." She contends that "falling out" on that stage saved her life as she "wasn't that girl who goes to the doctor."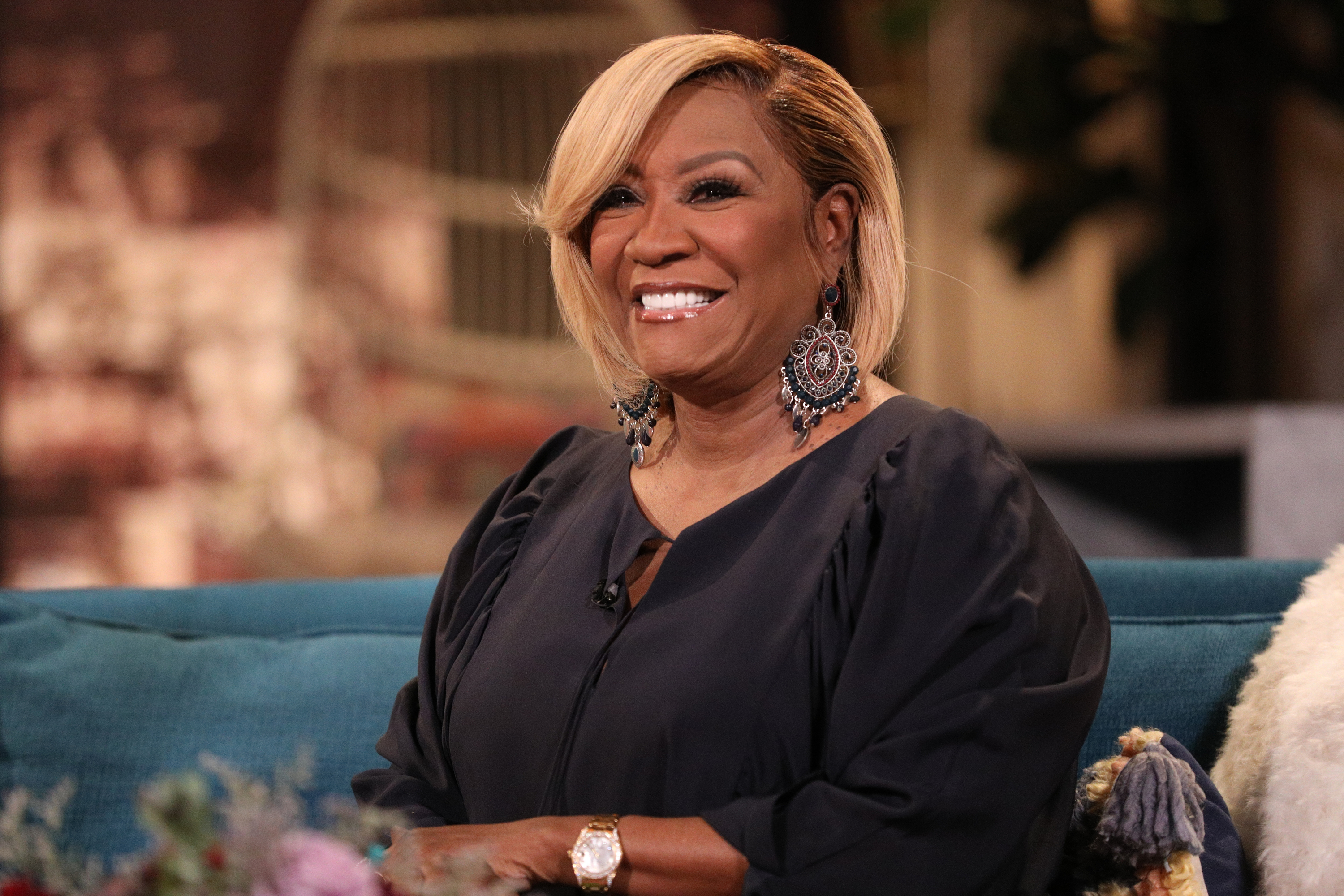 Patti LaBelle on the set of "Busy Tonight" on January 11, 2019 | Source: Getty Images
Initially, she was "angry" and "terrified" when receiving the diagnosis. The star had witnessed her uncle and aunt lose sight due to diabetes. Closer to home, her mother's legs were amputated because of the ailment, and she passed away in her 60s.
Change did not happen immediately; LaBelle was in denial at the beginning. Once she decided to prioritize her health, she found solace in one of her greatest passions ―cooking. The Grammy winner swapped out butter for a vegetable steamer.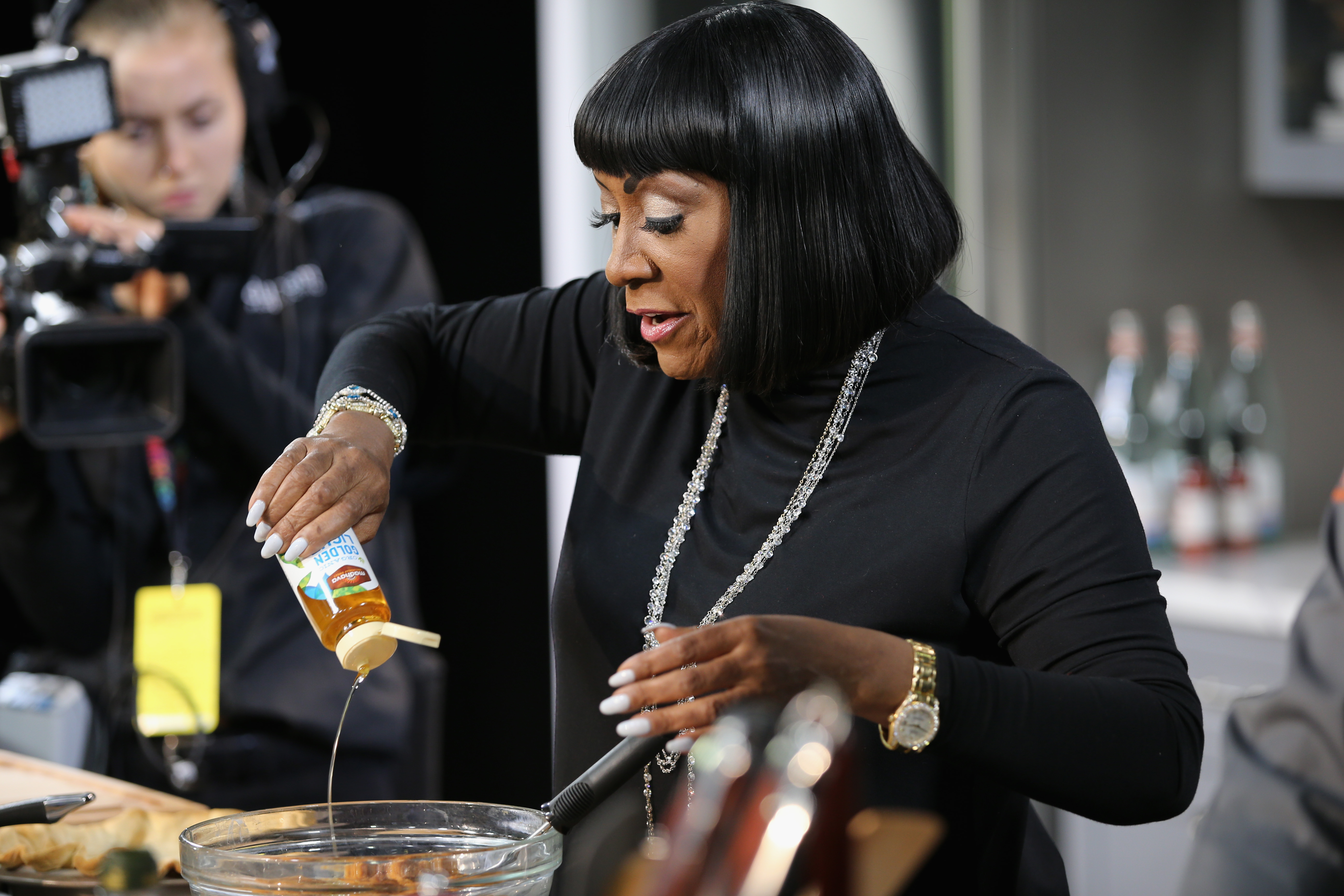 Patti LaBelle attends the Grand Tasting at the New York City Wine & Food Festival presented by FOOD & WINE at Pier 94, on October 18, 2015, in New York City. | Source: Getty Images
That is not to say she sacrificed flavor. "As long as it's spicy and garlic, I can prepare it," says the artist, who even takes her pots and pans on tour so she can control her food intake by cooking with fresh produce from local farmers' markets.
Her new kitchen staples are grape seed oil, habanero, and garlic. She prefers cooking for herself, but when she does eat out, she checks with the chef to ensure that they are not putting anything in her food she disapproves of.

Fan comment on Patti LaBelle's Instagram post, dated August 7, 2023 | Source: Instagram/mspattilabelle
"Even if you have diabetes, you can be fierce, cute, and eat well," she says. "I have diabetes. Diabetes does not have me." Well into her 70s, the diva is still regularly affirmed that she is cute and beautiful.
On an Instagram post about her Forbes cover shoot in August 2023, an admirer wrote, "So so Soooooooooo Beautiful." A second echoed, "Beautiful !!" Another added, "I am so happy to see your sharing (sic). Good look."
Not that she needs outside validation; she knows her worth. Going on "The Jennifer Hudson Show" in February, she admitted that she was "sorta, kinda" dating.
LaBelle was still friends with the "wonderful man" she was married to for 32 years. The superstar got a round of applause when she added:
"So I think in life I need to find happiness for myself, other than what I had back in the day with him, which was wonderful. But I'm too good to be solo."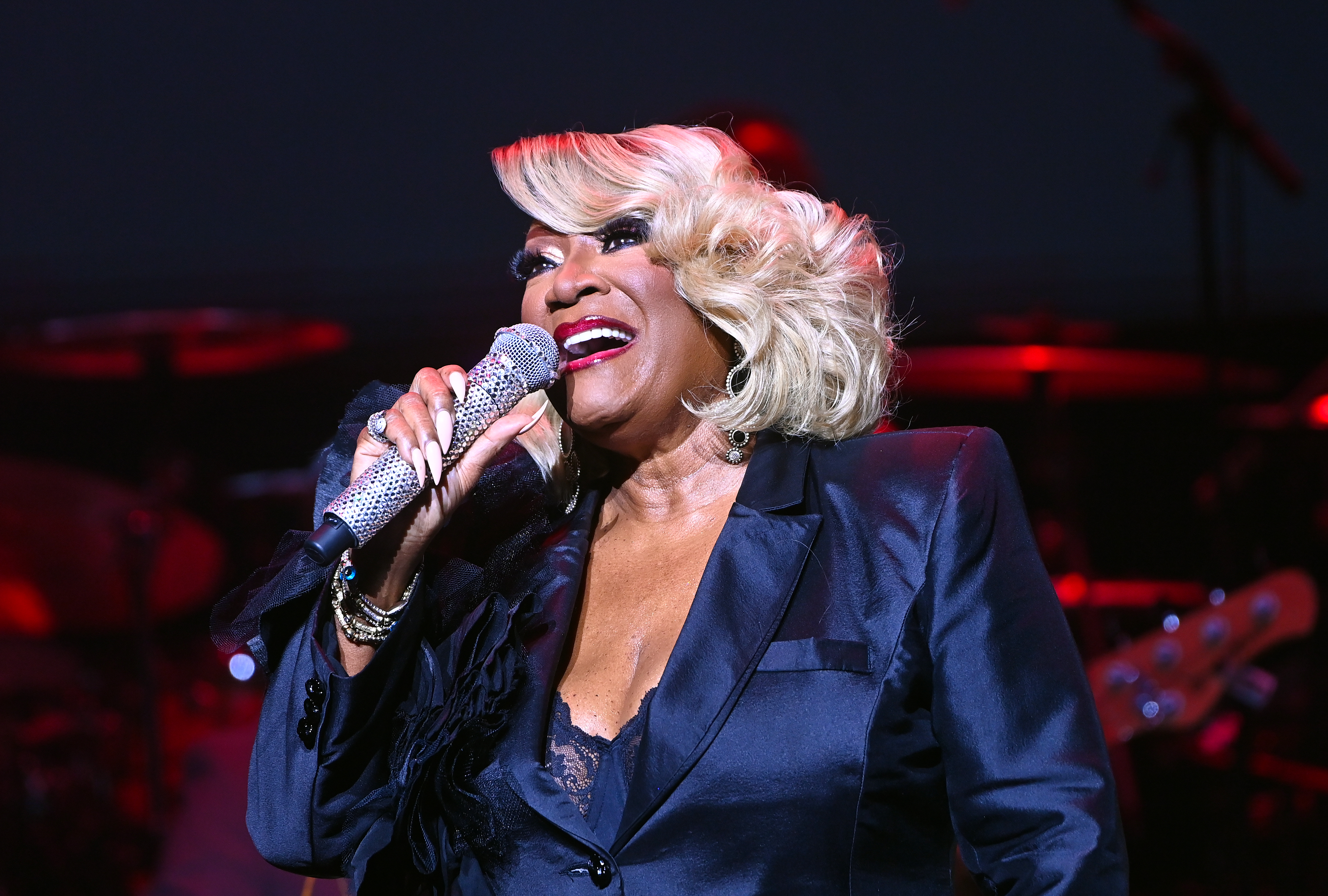 Patti LaBelle performs onstage at The Fox Theatre, on October 14, 2022, in Atlanta, Georgia. | Source: Getty Images
The "Love, Need and Want You" star is unfamiliar with dating apps beyond the commercials she has seen, but hinted that she does not need them as she had a "nice person in mind."
She lives alone with her shih tzu, Mr. Cuddles, in her Gladwyne, Pennsylvania, home. She loves residing in the suburbs. "It's so quiet and dark at night. Sometimes I feel like I am living in a jungle," she says.
Patti LaBelle Is the 'Glam-Ma' of Three 'Precocious' Grandkids
After explaining how Mr. Cuddles does everything she tells him not to do, LaBelle joked in a City Life feature in mid-2023, "I have a cute and bad dog and cute and bad grandkids." She clarified:
"Well, the grandkids are not bad. They're … 'precocious. '"
During the 2021 holiday season, she "received one of the best gifts ever," her grandson Zuri, Jr. She posted on Christmas how excited she was to spend the day with him and how blessed she was to have her children, grandkids, and loved ones with her.
She shared two snaps of the newborn and a photo with his two sisters, Gia and Leyla, wearing matching baby blue dresses. The "When You've Been Blessed" songbird lets her grandbabies get away with things she would not tolerate with anyone else.
LaBelle told People that they play with her jewelry and break things whenever the youngsters come to her house. "I thought I would have a fit," she admitted, "but I don't mind."
The two granddaughters did a People photo shoot with their "glam-ma" in 2019. In one shot, the diva belts it out on a vintage microphone while the younger girl is sitting on a baby grand piano while her sister is standing on the bench.
For the grandkids' bedtime, the Grammy Hall of Famer sings "Twinkle, Twinkle, Little Star," as well as hits from her repertoire like "Somewhere Over the Rainbow" and "Somebody Loves You, Baby." However, a bedtime favorite is "Lady Marmalade."
"Oh, the little baby 2-year-old is singing, 'Gitchi, gitchi, ya, ya, da, da,' about a hooker, okay?" the grandmother said, laughing at the then-two-year-old Gia's affinity for her raunchy hit.
While she is careful not to become a 'stage grandmother,' LaBelle has given the toddlers a taste of the limelight by inviting them on stage. Gia would just say her name and refuse to leave the stage. The granny elaborated:
"And Leyla, if she came out, she was going to take the mic. She's going to turn up, so I don't trust her on the stage now."
The star considers the birth of their father, her eldest and only biological child, Zuri Sr., her "greatest accolade." He is her manager, "best friend," and business partner. Together, they have a 100% stake in Patti's Good Life.

Fan comment on Patti LaBelle's birthday post for her granddaughter's birthday, dated September 15, 2023 | Source: Instagram/mspattilabelle

Fan comments on Patti LaBelle's birthday post for her granddaughter's birthday, dated September 15, 2023 | Source: Instagram/mspattilabelle
The singer shared a video of Layla holding up her frozen peach cobbler in a store while punting her granny's products on the toddler's birthday in September this year. "She is beautiful and definitely has her beautiful Grandma's facial features," one commented.
Patti LaBelle ― the Pie Mogul
By her own admission, LaBelle's cooking is going places her "singing career has not gone." At ten, she was already working on perfecting her spicy ketchup recipe in her family's garage. "The Wonder Years" actress published her first cookbook in 2019.
Patti's Good Life was launched off the success of her line of hot sauces in the late 2000s. They have expanded to provide a pantry of staples and comfort foods based on her recipes.
Patti LaBelle has a full table of around 20 people at her Thanksgiving table, but her sweet potato pie is enjoyed by thousands on the holiday.
According to her Forbes 50 Over 50 feature this year, Walmart sold one sweet potato pie every second over the three days before Thanksgiving on their launch in the Fall of 2015.