Singer-songwriter Beyonce is best known for being one of the greatest entertainers worldwide. Besides that, she is a wife, a mother, and a sister.
The multi-Grammy Award-winning star is married to rapper Jay-Z, whom she wed in 2008. The couple has three kids, daughter Blue Ivy and twins Rumi and Sir.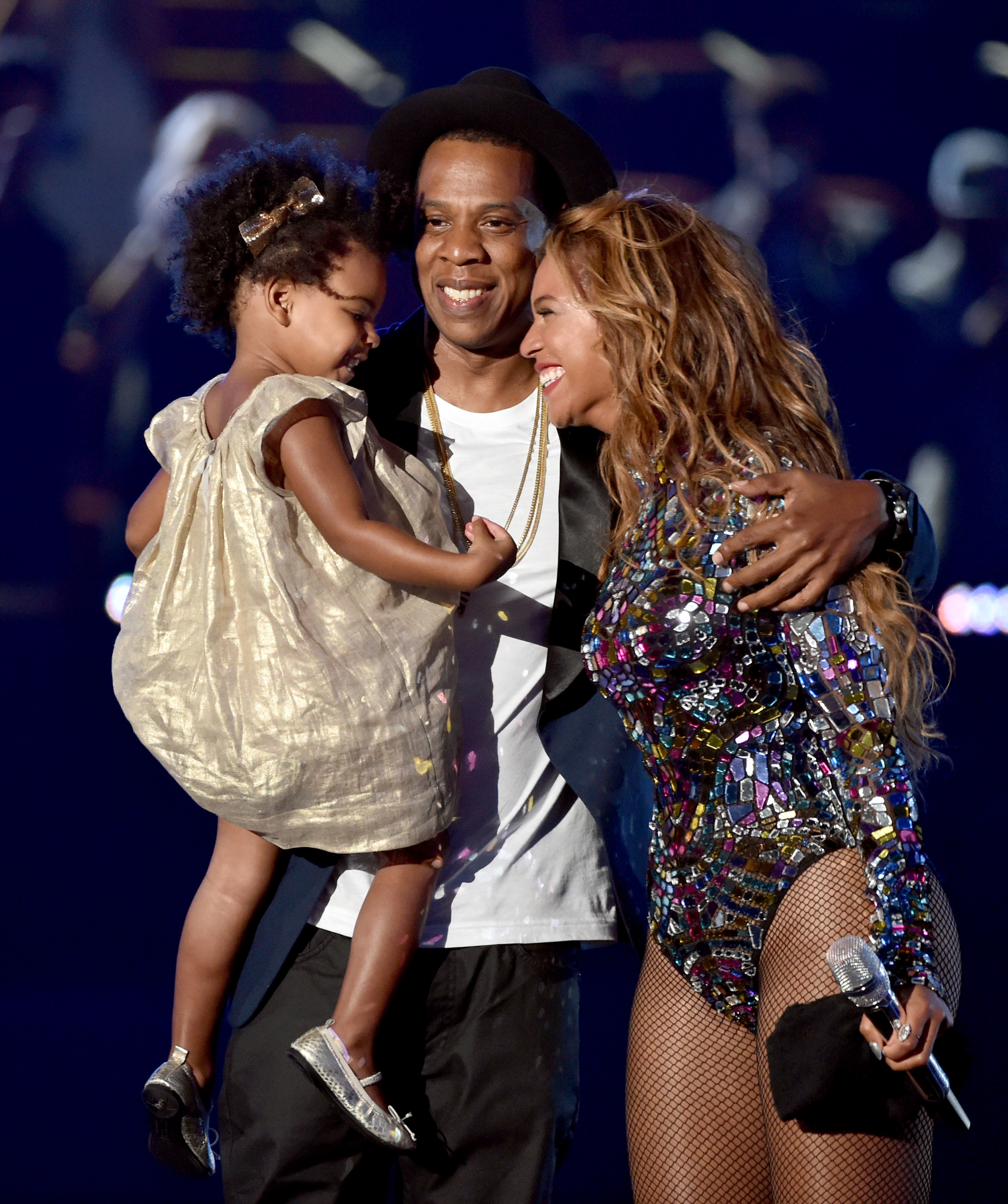 Rapper Jay Z and his wife singer Beyonce with their daughter Blue Ivy Carter onstage during the 2014 MTV Video Music Awards at The Forum on August 24, 2014 in Inglewood, California | Source: Getty Images
Beyonce is the daughter of fashion designer Tina Knowles and record executive Mathew Knowles. She has a famous sister, Solange Knowles, and stepsister, Bianca Lawson. The megastar's parents were married for 31 years, from 1980 until 2011, and they both remarried.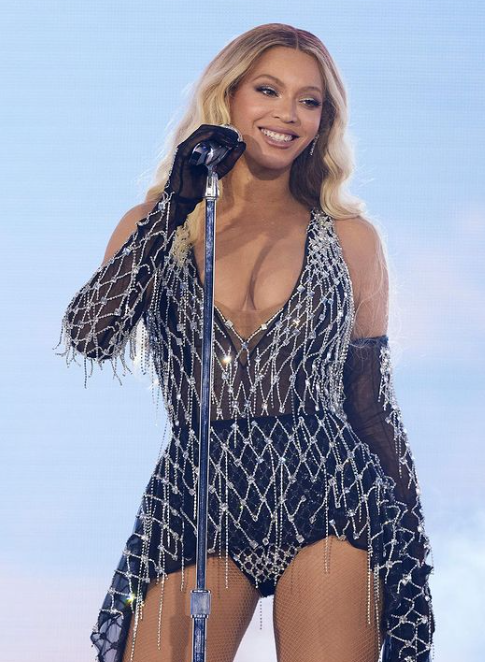 Their union crumbled after Mathew began a two-year affair with a woman named Alexsandra Wright, with whom he had a child. They welcomed a son named Nixon.
Unlike her famous half-sister, Nixon's life has not been easy, especially in recent years, while Beyonce's life is more luxurious. She is on her Renaissance tour, set to rake in $1 billion. The mother of three was joined by her eldest child, Blue Ivy, for her performance at Tottenham Hotspur stadium in London in June 2023.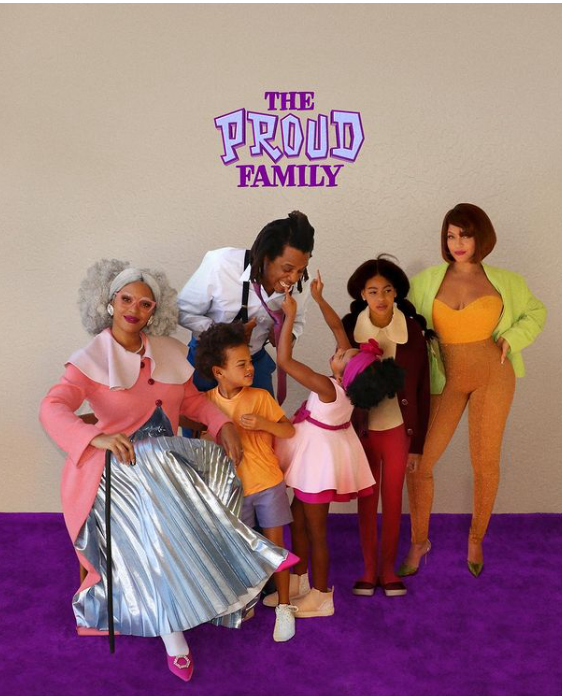 Blue Ivy has been exposed to a life of privilege growing up and spoiled rotten, thanks to her world-famous parents. For her first birthday, she was gifted a $64,000 Barbie doll and had a playroom worth $1 million featuring a jumbo television.
Meanwhile, her mom's half-brother, Nixon, grew up in a not-so-luxurious household. The 13-year-old owns a Nintendo Switch game system worth $300. The youngster loves cooking HelloFresh meals and playing basketball. He often buys his clothes from the US version of the discount store TK Maxx.
Nixon and his older half-sibling Beyonce have an estranged relationship, which bothers him. Even his mother, Alexsandra Wright, admitted that it makes her cry at times: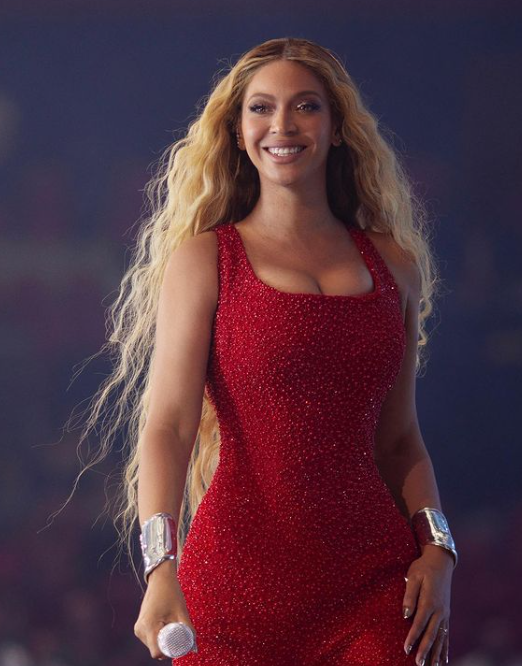 "She (Beyonce) is a billionaire and just bought the most expensive house in California, ten miles from where we live."
Beyonce and her husband Jay-Z reportedly reside in a $200 million mansion in California, which is considered the most expensive property ever sold in California.
Nixon & His Mom Lived in a Trailer Home
Nixon is two years older than the couple's daughter Blue Ivy. He was conceived in May 2009, and his parents parted ways right after that.
Alexsandra served Mathew with legal papers that forced him to take a DNA test proving that he fathered the child. A DNA test confirmed that he is Mathew's son, making him Beyonce's younger half-brother.
She was blamed for the dissolution of Mathew's three-decade-long union with Tina. There were several claims that Beyonce even fired her dad as a manager after learning about the "affair."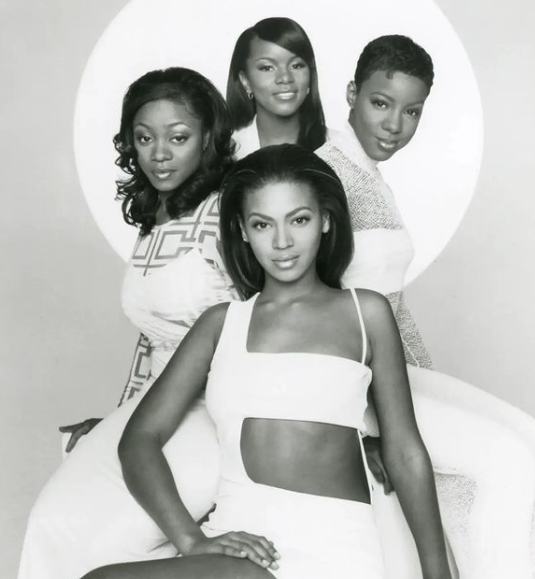 In 2014, Alexsandra and her son were briefly homeless after being bankrupted by a court battle with Mathew over child support that cost her $250,000.
She sought help from a homeless charity and had to move to a two-bedroom trailer equivalent to a mobile home. Alexsandra even gave Inside Edition a tour of their empty new home several years ago. She got back up on her feet in 2017 and started renting her own apartment.
In a recent interview, the Canadian actress revealed Mathew has consistently refused to see his son. Alexsandra is raising her child without "any child support" from his famous father.
In the same interview, the mother of one recalled how the businessman wooed her. Mathew told her that he would not leave Seattle unless she agreed to go out with him.
He remained there for a few weeks until she caved. "I was not conflicted about the situation because his marriage was not a functioning marriage," said Alexsandra. After learning they were expecting in June 2009, the pair rented two houses at the beach in San Diego to celebrate with their friends. She said he wanted to name their child David and they had long-term plans together.
But things turned sour after an audit and learning his daughter Beyonce had had a meeting without him, which was unusual. Reacting to the news, he panicked because he feared losing his job. The former couple had joint accounts, but Mathew "cut them off" following the audit.
She subsequently ended things with him, which he did not expect. "I ended it because I'm better than that," said the "Baby Boy" star. Their son turned 13 in February 2023, and the doting mom explained Nixon has never had the privilege of a "normal" upbringing. People at school have asked him about his relations with Beyonce through the years. Even adults take pictures of him.
The teenager has even questioned, "Why doesn't that person love me?" referring to Beyonce. Meanwhile, his mom admitted she had had a breakdown listening to the Houston, Texas native's song, "Ring Off," which she believes is about her dad leaving her mom to be with her. Alexsandra said the song leaves her in tears and gives her "goosebumps."
Moreover, she said it is difficult to witness people living as billionaires. She wonders how her child feels when she works for sixteen hours daily to making a living. Even so, she believes her son's elder half-sister is a good person because she has never done anything harmful to her, adding:
"I don't want anything from them. I just want my son to be free and to have a happy life."
Beyonce Remains on Good Terms Mathew despite Parting Ways on the Business Front
Beyonce's relationship with her father remains on good ground despite him breaking up their family and her dropping him as her manager. Mathew had managed his daughter since she started her singing career in the girl band Destiny's Child in the late 1990s.
The award-winning superstar released a statement in March 2011 announcing that their work relationship had come to an end. "I am grateful for everything he has taught me," the statement read.
Beyonce added that she and Mathew are bonded for life as father and daughter, and she loves him immensely. Meanwhile, he claimed their decision to go their separate ways was "mutual."
In May 2023, Mathew, who is also a dad to daughter, TaQoya Branscomb, said he and his former wife, Tina imparted the best parenting advice to Beyonce by teaching by example. So far, the businesswoman has not commented about her half-brother and has had "no contact" with him and his single mom.