Al Pacino is regarded as one of the biggest names in Hollywood, ever since his breakout role in the Godfather franchise.
Ever since he was a kid Al wanted to become an actor and he has a special place in film history. Al Pacino has three children and despite never being married he has experienced several tough relationships.
The 81-year-old star recently opened up about the toll his fame has taken on his health.
Few can deny that Al Pacino is one of the most legendary actors around.
On April 25, 1940, Al Pacino was born in New York City. His parents were Italian immigrants from Sicily; Al was their only child.
When he was still just a toddler, Pacino's parents separated. His father moved to California, while Al stayed on the east coast to be raised by his mother and grandparents.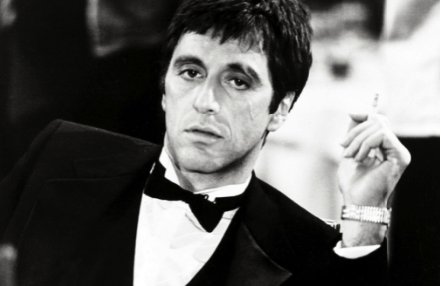 Wanted to be different
"My grandfather, James Gerardi, taught me about work," Pacino explained.
"He was a plasterer, and work – any kind of work – was the joy of his life. So I grew up wanting to – it's what I've always chased. The joy of work is what keeps me going.
"The conclusion of my teachers was that I needed a dad. I wasn't an out-of-control teenager, but I was close. My parents divorced when I was two, and my father wasn't in my life from then. I wanted to be different with my children."
Pacino learned the value and importance of hard work, and in his early teenage years, a new interest would present itself when he became very interested in acting. He was accepted into the High School of Performing Arts but the young Al wasn't the most excellent of students and, due to poor grades and failing classes, he decided to drop out at the age of 17.
After working a series of smaller jobs, Pacino went to school once again to study theater at Herbert Berghof Studio. He got some roles in off-Broadway productions, and in 1966, he was accepted into the Actors Studio.
Studying at the prestigious school led to many opportunities for Pacino. At 28 years of age, he starred in the 1969 Broadway show Does a Tiger Wear a Necktie?, for which he won a Tony Award for best supporting actor in a play.
As the 1970s approached, Pacino switched from the stage to the screen. He starred as the lead character in The Panic in Needle Park in 1971, but that wouldn't be remembered as his big breakthrough. No, that would come a year later, after Pacino was cast as Michael Corleone in the now-legendary film, The Godfather.
Al Pacino's portrayal of Michael Corleone in the Godfather films earned him everything an aspiring actor could wish for: instant fame, award nominations, and critical acclaim.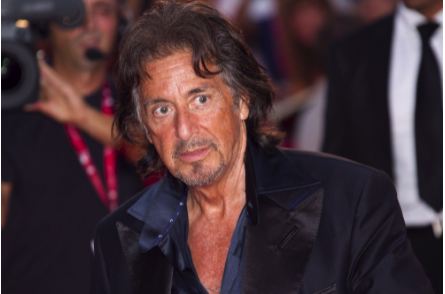 "It's hard to explain in today's world — to explain who I was at that time and the bolt of lightning that it was," Pacino explained and added:
"I felt like, all of a sudden, some veil was lifted, and all eyes were on me. Of course, they were on others in the film. But The Godfather gave me a new identity that was hard for me to cope with."
The star struggled a lot with the amount of fame he received. Director and actor Lee Strasberg told Pacino to simply "adjust to his new life" at the time, but the star had problems doing so.
"I went through some stuff. I had therapy five days a week for 25 years," Pacino explained during an interview for The Hollywood Reporter's "Awards Chatter" podcast.
He continued by explaining that while preparing for the Godfather's first sequel, he realized that his character, Michael Corleone, also would be struggling with depression.
Many might think that Pacino was surely one of the happiest men in the world following the success of The Godfather. Sadly, though, he had endured some very tragic times. His mother and grandfather both died within a year of each other, leading to what was, as Pacino described it, the "lowest point" of his life.
Al Pacino, who's up for an Oscar for Best Supporting Actor in film, The Godfather, shows photo of himself from the movie here. The Godfather, is expected to win the most awards including Best Picture.
Not only did the deaths bring him a lot of grief at the time, but they stuck with him for years.
"I was 22, and the two most influential people in my life had gone, so that sent me into a tailspin," Pacino recalled.
"I lost the 70s in a way, but then I gave up drinking in 1977 and decided to focus on the work."
In yet another film around this time, The Humbling, Pacino was attracted to the "tragic fall" of his character, an aging actor who fell in love with a younger woman. Speaking on the role, the actor explained:
"The character is getting older and the feelings he has for his work are becoming less available to him, so he tries to compensate and becomes a little off and confused and slips into a kind of depression that expresses itself in his work."
Alongside contemporaries such as Joe Pesci, Marlon Brando, and Robert De Niro, Pacino has starred in many mafia-type films over the years. While many stars have gone down bad or tragic roads due to the depression often linked to fame, Pacino counts himself lucky that he has not ended up worse.
Mental health issues
In 2014, at the Venice Film Festival, the 81-year-old got a question about depression and whether he had been depressed: "I probably have been, and I'm glad that I don't know about it, but now that you mention it maybe I'll give it some thought and be depressed," he joked.
"People go into depressions and it's very sad and it's terrifying. I've had bouts with that, that comes close to that, but nothing that deep. I feel spared and I'm lucky."
Depression is a mental health condition that can affect a person's daily life and tasks. Al Pacino has seen this close hand and the star has been battling with his mental health for multiple years.
In the 80s, the actor decided to reduce the number of films he worked on. He explained, "It was good for me. I enjoyed it. But then, as it happens, the money runs out."
Al Pacino is an American treasure. A great actor who's been doing it for years and is still humble and down to earth. I'll never forget when I first saw him in The Godfather!