One day a man walked into the Rocket Dog Rescue in San Francisco to look for a dog to adopt. He quickly fell in love with a three-year-old pit bull named Merrill. When it was time to pick her up, the shelter ran into a bit of a problem.
Merrill wouldn't leave her best friend behind. The volunteers at Rocket Dog Rescue dedicate their time to save unwanted and abused dogs from overcrowded shelters. Their mission is to stop dogs from getting euthanized. They regularly rescue dogs that don't have the best luck getting adopted.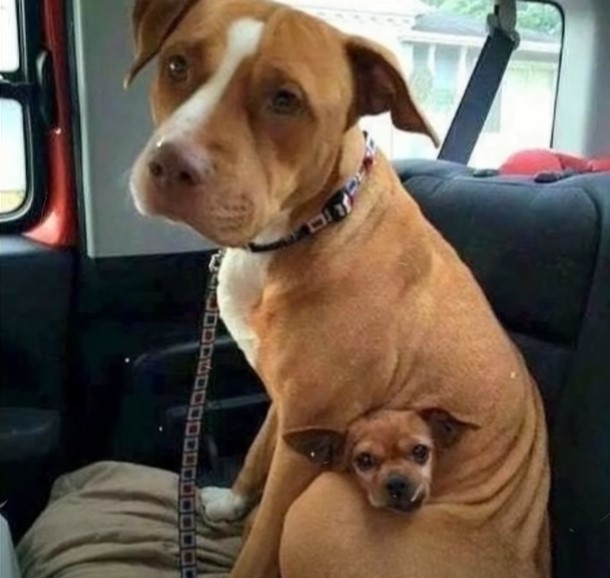 In 2014, the rescue took in a sick pit bull and an older Chihuahua. The two pups wouldn't leave each other's side. Merrill and her eight-year-old Chihuahua friend Taco were brought to Rocket Dog Rescue together. The volunteers knew nothing about the dog's owner, but they did know that the two dogs were best friends. They were together all the time, and if they ever got separated, they would cry.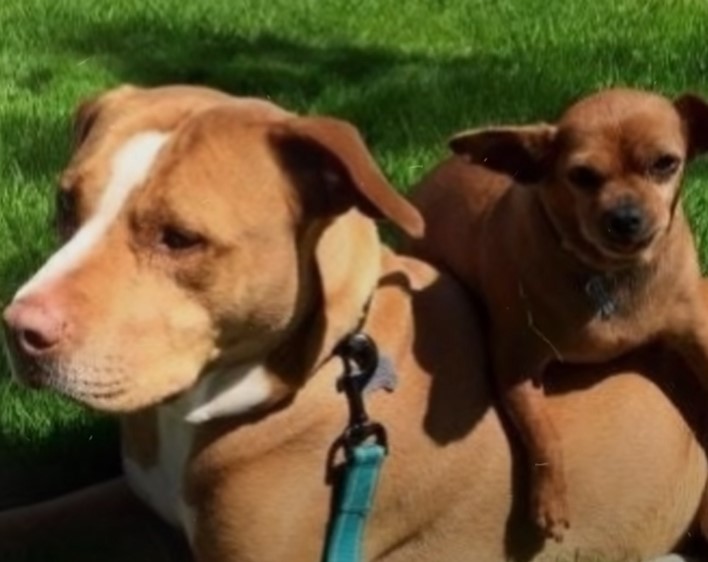 Soon enough, the shelter truly understood how deep their bond went.